Parrot Auto Industrial Co., Limited is a new and high technology enterprise combined with developing, manufacturing and marketing of LED and Injection products.


We have advanced automatic manufacture equipment and testing device in our production line including injection machine; High and Low Temperature Tester; Earthquake-proof and dust-proof tester; Integral sphere; practice tester. Also we own a group of research and development team who have a good command of using electronic and intelligent control technology.


We have 4 production line and more then 120 workers for producing LED bulb; LED headlight; LED tail light; LED DRL daytime running light, HID and car mat, ABS ,PVC, TPE material products. Parrot Auto mission is designing and Manufacturing Environmental and high quality auto accessories for Global Owners.
ABOUT EQUIPMENT:
At present, there are 18 different models of 130T-1850T plastic injection machines and BMC injection machines. Vacuum coating, PC, UV, curing line, light distribution test room, vibration test bench, air tightness tester, high and low temperature test box, robot glue coating machine, welding machine, ultrasonic welding machine. In terms of quality and service, it is strictly implemented in accordance with ISO 9001 quality management system standards.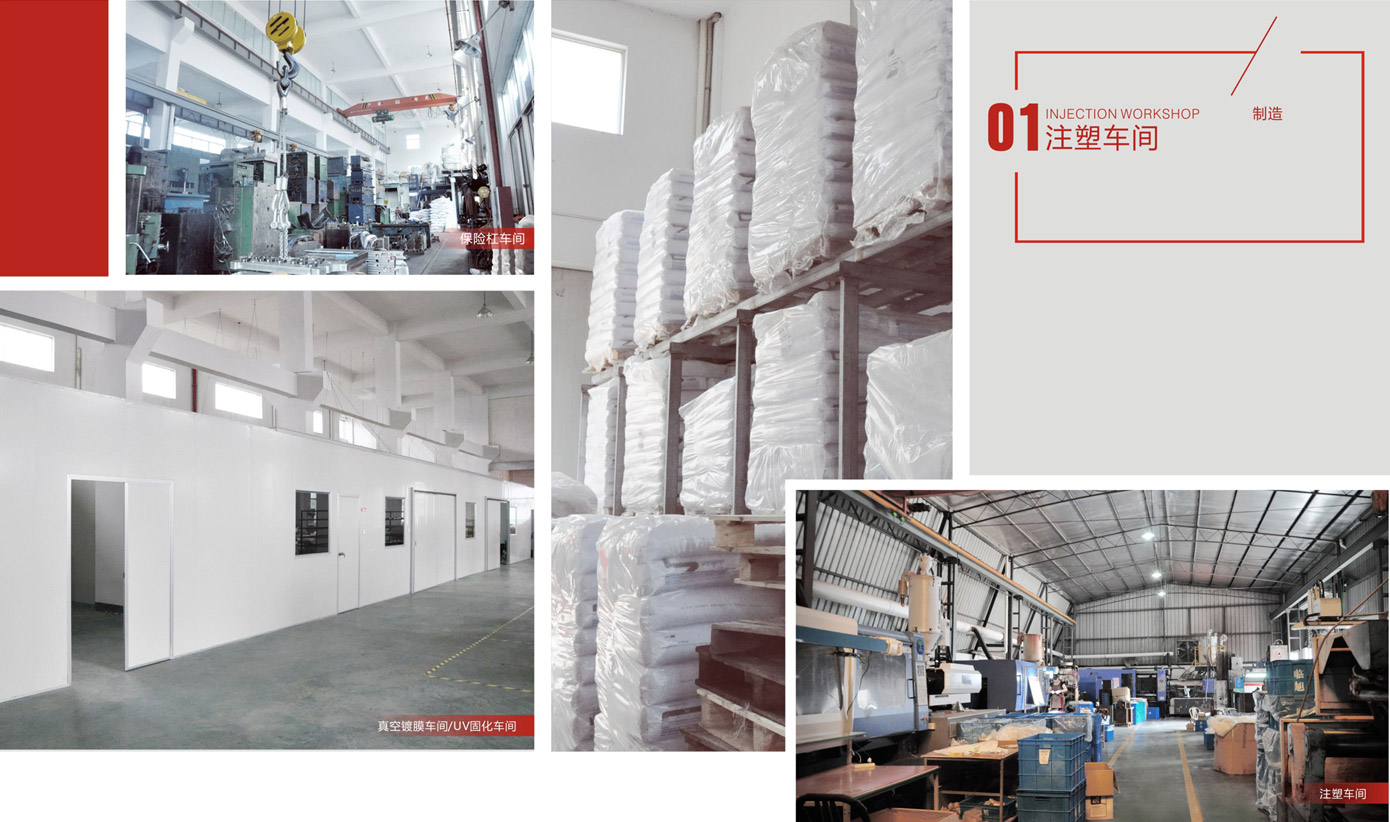 ABOUT MOULDS:
Mold manufacturing equipment uses CNC milling machine, Beijing jingdiao, high-speed machining center, five-axis machining center.
ABOUT SOFTWARE:
Our company uses CROE, CATIA, AUTO CAD and other software to assist customers in the development of LED lights, bumpers, CNN, rearview mirrors, grilles and other products.
Through the new aesthetic concept, we add different visual effects to the original car, so that the lamp and appearance of the original car have a more visual sense.